WHY BOLTON?
We TRANSFORM your CONCEPTS into market-ready PRODUCTS, helping you along the road to SUCCESS and PROFITABILITY.
FEATURED WORK
"Thank you for being one of our best suppliers and making the board design portion of our business so trouble free. You have enhanced our credibility in the marketplace and have added substantial value to our company."
-
CEO, Telecom Products Manufacturer

Bolton Engineering, Inc. is an award-winning electronic and software development firm in Lawrence, MA, specializing in the design of multi-technology electronic products.
Professional and competent project management
Over 350 board-level designs, many with significant firmware content
Significant mixed-signal design experience, including sensors, high resolution / high speed data acquisition, power supplies, and motor control
Wide experience with communication and interface standards, and a variety of microprocessors and DSPs
Wide regulatory experience: CSA, FCC,UL, EN, IEC; most of our designs pass testing the first time
Significant depth in low-cost and high volume products, and Far-East sourcing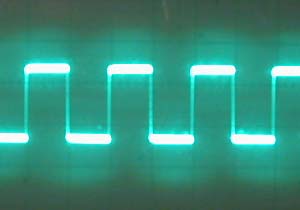 Low-Cost Audio Micro Ohm Meter
Bolton Engineering, Inc. was contracted by a local instrumentation company to construct a low-cost Audio MicroOhm Meter to be used in detecting circuit board short-circuits. Based completely on inexpensive low-power "jelly bean" CMOS ICs, this design ran for days and days off of a single 9V battery. The total material cost was well under $5. Read more...