WHY BOLTON?
We TRANSFORM your CONCEPTS into market-ready PRODUCTS, helping you along the road to SUCCESS and PROFITABILITY.
FEATURED WORK
"Bolton Engineering has come through on numerous occasions to meet tight schedule, per-unit cost and performance requirements. In addition, Bolton is always willing answer quick questions and suggest solutions, regardless of their involvement in a particular project... I would not hesitate to hire them again."
-
Engineer, Communications Products Company

Bolton Engineering, Inc. is an award-winning electronic and software development firm in Lawrence, MA, specializing in the design of multi-technology electronic products.
Professional and competent project management
Over 350 board-level designs, many with significant firmware content
Significant mixed-signal design experience, including sensors, high resolution / high speed data acquisition, power supplies, and motor control
Wide experience with communication and interface standards, and a variety of microprocessors and DSPs
Wide regulatory experience: CSA, FCC,UL, EN, IEC; most of our designs pass testing the first time
Significant depth in low-cost and high volume products, and Far-East sourcing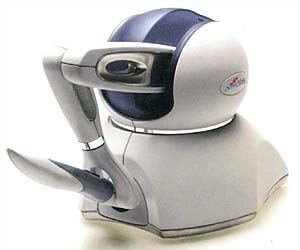 PHANTOM® Omni™ Force Feedback Joystick
The PHANTOM® Omni™. was SensAble Technologies' second generation commercial haptic device. Just as video screens and soundblasters allow computer users to visualize and hear virtual objects, haptic devices allow users to feel, touch and manipulate simulated objects. Read more...