WHY BOLTON?
We TRANSFORM your CONCEPTS into market-ready PRODUCTS, helping you along the road to SUCCESS and PROFITABILITY.
FEATURED WORK
"Bolton Engineering functioned effectively as part of my development team; something design consultants don't necessarily do well... I cannot count the number of times Bolton went out of the way to keep to delivery schedules in spite of unanticipated problems and changes."
-
Engineering Manager, Telecom Equipment Manufacturer

Bolton Engineering, Inc. is an award-winning electronic and software development firm in Lawrence, MA, specializing in the design of multi-technology electronic products.
Professional and competent project management
Over 350 board-level designs, many with significant firmware content
Significant mixed-signal design experience, including sensors, high resolution / high speed data acquisition, power supplies, and motor control
Wide experience with communication and interface standards, and a variety of microprocessors and DSPs
Wide regulatory experience: CSA, FCC,UL, EN, IEC; most of our designs pass testing the first time
Significant depth in low-cost and high volume products, and Far-East sourcing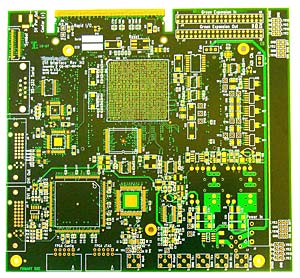 DVI Video Development Board
The Client was working on a laser projection system and needed a flexible controller board to accept a variety of video formats. The company brought a mostly complete set of schematics to Bolton Engineering, and Bolton Engineering finished off the design, created the circuit board layout, and built prototype boards. Read more...