WHY BOLTON?
We TRANSFORM your CONCEPTS into market-ready PRODUCTS, helping you along the road to SUCCESS and PROFITABILITY.
FEATURED WORK
"Bolton Engineering has brought a wealth of design experience that has always made our products better and more reliable."
-
Manager, Telecom Products Manufacturer

Bolton Engineering, Inc. is an award-winning electronic and software development firm in Lawrence, MA, specializing in the design of multi-technology electronic products.
Professional and competent project management
Over 350 board-level designs, many with significant firmware content
Significant mixed-signal design experience, including sensors, high resolution / high speed data acquisition, power supplies, and motor control
Wide experience with communication and interface standards, and a variety of microprocessors and DSPs
Wide regulatory experience: CSA, FCC,UL, EN, IEC; most of our designs pass testing the first time
Significant depth in low-cost and high volume products, and Far-East sourcing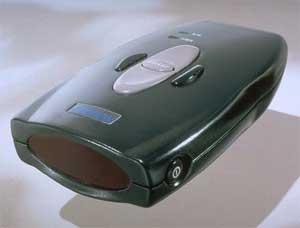 Faxview: A Pocket-Sized Fax Machine
FaxView is a palm-sized fax machine that works with cellular or landline phones and allows the user to receive, read, store, and send faxes, and to retrieve and read e-mail anywhere, anytime. Reflection Technology's FaxView personal Fax Reader is the first handheld fax viewer to incorporate a virtual display. Read more...